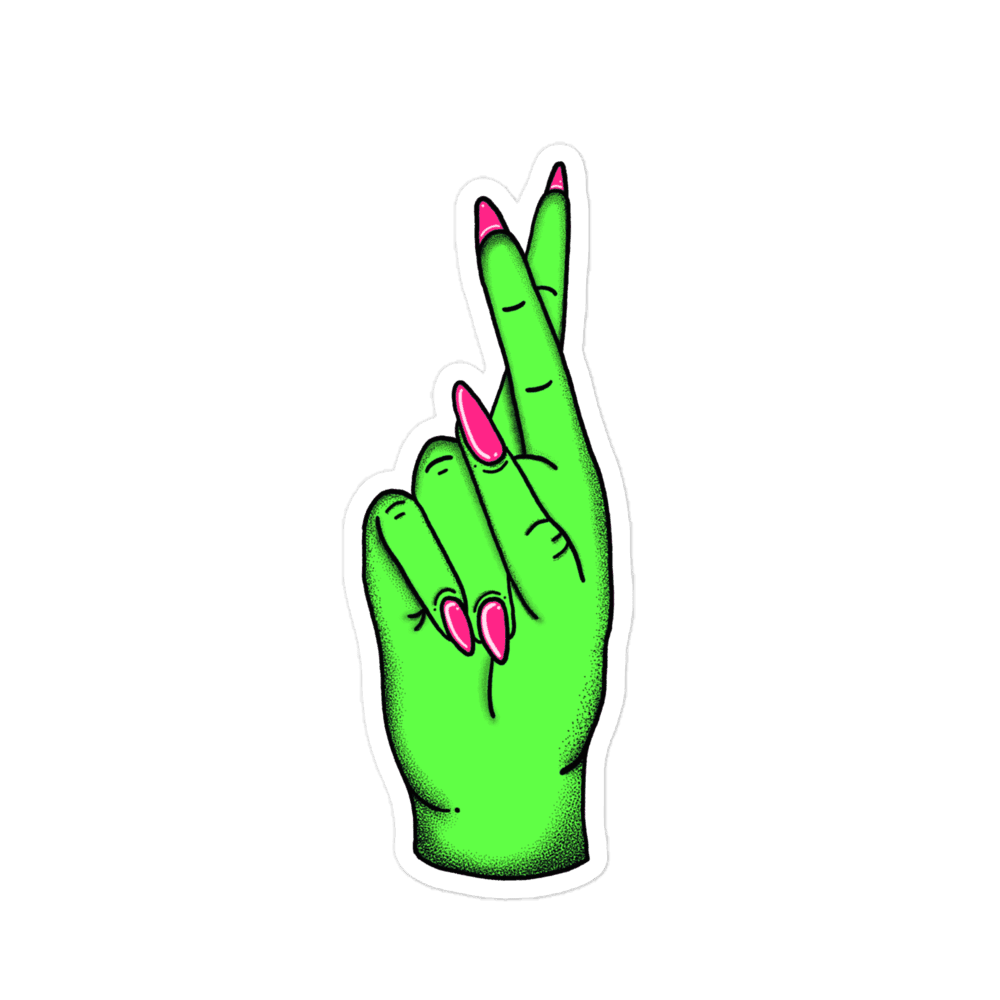 Crossed Fingers Vinyl Sticker
Stickers are printed on durable, high opacity adhesive vinyl. Available in three sizes.

Make sure to clean the surface before applying the sticker.

To reduce waste, open edition prints and apparel are made to order and shipped directly from the printer to you, unless stocked in the shop.
Items may ship separately!

To avoid the use of plastic caps, art prints are shipped in sturdy, triangular cardboard boxes. To flatten for framing, protect the print by covering with paper or cloth and lay flat with a heavy book on top of the print for 24 hours. You may also wrap the print in the reverse direction of the roll for 24 hours.
Domestic orders within the continental United States will take about 7-10 days to arrive after the order is placed. International orders & orders outside the continental United States may take 2-4 weeks to arrive but could take longer depending on your country.