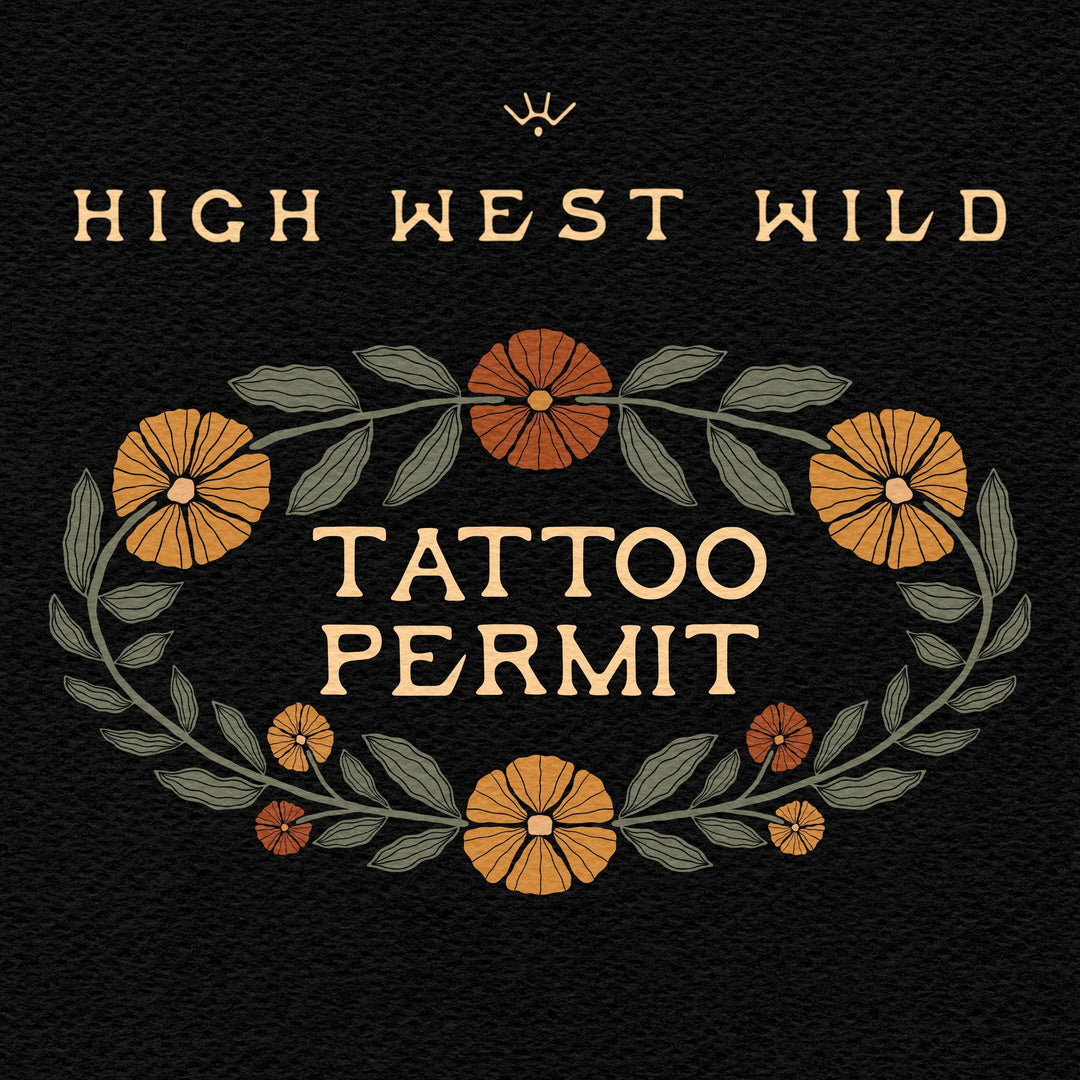 TATTOO PERMIT
If you would like to have a tattoo of my illustration + support my work, you can purchase this permit and I'll send you a PDF ticket with a signed permission. This document is signed by me and approves usage of one of my illustrations for use as a permanent tattoo.
All you have to do is download the form, print it out and fill in your name, and the title of the image you wish to have tattooed. The form is already signed by me, granting you permission to get the image tattooed.
This ticket does not offer exclusivity for the design of your choosing so it's possible others may get the same illustration tattooed, please bear this in mind!

Many tattoo artists require permission from the original artist. This listing provides permission for personal use only as a tattoo and is not a commercial license (aka you do not have permission to sell my artwork or use it for business purposes).
This ticket is single use; please repurchase for each tattoo design you intend to get.
This IS NOT
- a physical item
- a commercial licence
- a commission
- a custom tattoo design

I'd love to see the completed tattoo! Feel free to tag me on Instagram @highwestwild
To reduce waste, open edition prints and apparel are made to order and shipped directly from the printer to you, unless stocked in the shop.
Items may ship separately!

To avoid the use of plastic caps, art prints are shipped in sturdy, triangular cardboard boxes. To flatten for framing, protect the print by covering with paper or cloth and lay flat with a heavy book on top of the print for 24 hours. You may also wrap the print in the reverse direction of the roll for 24 hours.
Domestic orders within the continental United States will take about 7-10 days to arrive after the order is placed. International orders & orders outside the continental United States may take 2-4 weeks to arrive but could take longer depending on your country.